Day 170 - Recap, Ratliff sighting
We changed things up today. Instead of protesting in the afternoon and evening, we started at 8:30 am.
We got our first look at convicted child molester
Richard Arlin Ratliff
. He was in back with convicted child molester
Robert Glen Wurtz
and grey haired dude.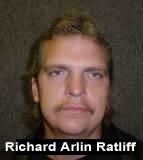 It's interesting watching what goes on at the clown house in the morning. The child molesters get to kick back on the patio, eating, drinking, smoking, while you are hard at work. Hey, someone has to support them, they don't work, it might as well be you.
We left after a couple of hours. All the vehicles were still there when we left, but a check at 11 am showed that
David Allyn Dokich's
taurus was gone. Bet you feel better knowing he is driving around unsupervised.
Take care of your kids, halloween is coming up, the perfect opportunity for child predators.
See you next time.
Comment

Email to a friend
---