Day 191 - Recap, more molester threats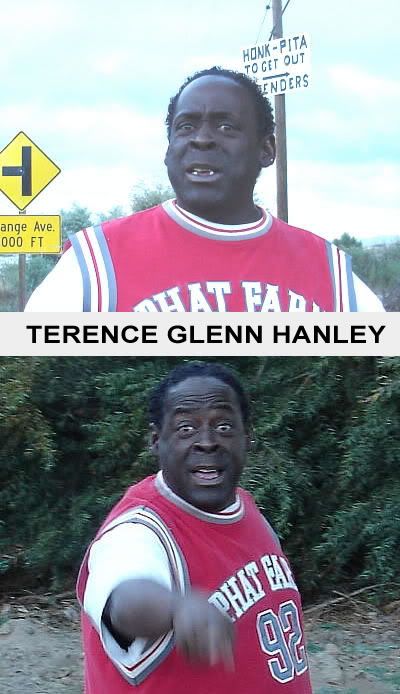 In between the rain some protesters made it out to the clown house. These people are dedicated. If there is a flood expect to see them out there in row boats.
Convicted child molester
Terence Glenn Hanley
came down to the road twice to get the mail. He has all day to do this but waits until there are a few soccer moms down there with their kids.
He made some threats and claimed he is not a child molester.
You know time and time again the only time they threaten the women and kids is when there are no men with them.
As for his claims he is not a child molester, according to court records he was charged in 1999 with pc 288, lewd conduct with a child, a felony and pleaded guilty to pc 647.6, molest child under 18, a misdemeanor.
And let's not forget Hanley was incarcerated for a year at Chino for PC 422 (criminal threats against a school official), a felony.
Threatening people seems to be a favorite activity of his.
Take a look around, odds are the state of California is paying for someone like this to live in a house near you.
See you tomorrow and keep your kids safe from the creeps like you see above.
Comment

Email to a friend
---