Day 198 - Recap, I was served with a restraining order from Lisa Abma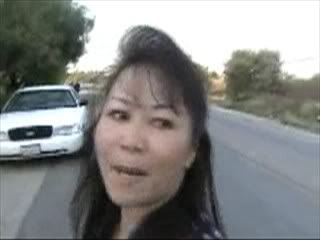 Today while protesting in front of the halfway house where convicted child molester and rapist and high risk sex offender
David Allyn Dokich
has been paroled to, I was served with a restraining order from parole supervisor Lisa Abma.
If you recall, Lisa Abma tried serving cease and desist orders on various protesters back on November 3rd and claimed I was making defamatory statements about her on this blog. You can read all about
here
.
Now she is trying a new tactic to shut me up and stop me from reporting to you what is happening regarding Dokich and this clown house, a restraining order.
A parole vehicle came down the driveway and dropped the restraining order in the dirt. This was the same agent that said he wanted to hit 'Molly' in the face.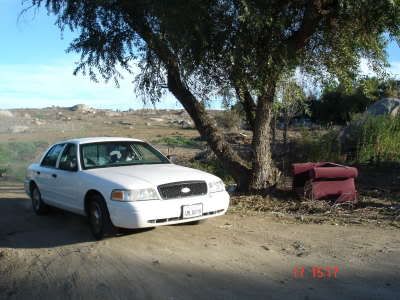 Parole Vehicle
The restraining order is a complete work of fiction. You can download and read all of it for yourself. Just click the Videos / Files link and look for 'Restraining order from Lisa Abma'.
I posted some snippets for you to see below.


The last part is very interesting. Lisa Abma appears to be claiming that I pose her a "credible threat of violence resulting from a threat of sexual assault or on stalking".

Wow, and all this time I thought peace officers were sworn to tell the truth. Why didn't you throw in that I am from the planet Krypton while you were at it Lisa?

6 months ago they said they were going to 'hunker down and wait us out'. Well we are still here!

My court date is November 30th at 2pm.


Harriet Cooks leaving the clown house today
Comment

Email to a friend
---