Day 229 - Recap, Michael Shawn Rock update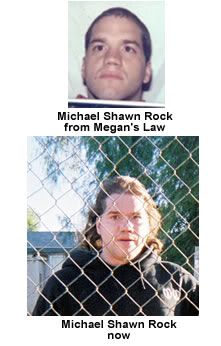 No protest today.
We have seen
Michael Shawn Rock
at the 'Last Chance' half way house recently.
As you can see his appearance is different now. He also claimed he was visiting from another state, but 'Molly' had him pegged as soon as she saw him.
That's all for now, keep your kids safe from the predators.
Comment

Email to a friend
---