Day 233 - Recap, trouble at the clown house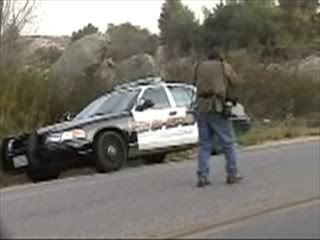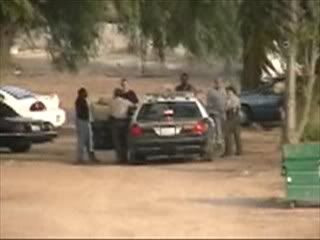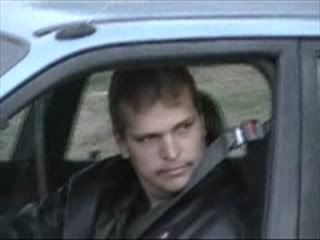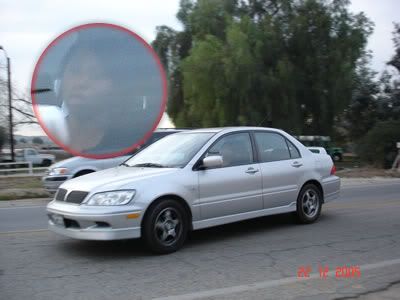 There were all sorts of things happening at the Last Chance halfway house for child molesters today.
A photographer from the Press Enterprise was at the protest. They are doing a story but he asked me not to talk about it. I will let you know when it comes out.
There was some sort of argument going on at the house when we arrived. I know, it's hard to believe, a bunch of parolees and felons, all crammed together, not getting along. Who would imagine that would be a recipe for trouble? Certainly not our pals in parole.
RSO arrived within 10 minutes. True to form they immediatly thought we were the problem. I know it's only been 7 months, but eventually they will figure out the halfway house with all the convicts is where the problems are.
This was one of the nicer ROS sargeant's. He had another deputy who was new with him. We chatted for a minute or two. I asked her what she thought of us 'evil protesters' and she replied we had first amendment rights and to keep it legal. I told her that's what we try to do.
Nathan Max, a reporter for the Press Enterprise, stopped by. The last time we saw him was when he was almost arrested for trying to interview the residents of the clown house. That's what reporters are supposed to do, get the story. But then of course there are some that do not want this story to get out.
Child molester
Richard Arlin Ratliff
left in his blue Ford Escort.
Corissa Cooks arrived shortly after that. She did not seem very happy to see us.
The Rev. Abraham Capers was on the tractor grading out back. It looks like they may be expanding. Great, more child molesters. But so long as the state has no requirements or limitations, these halfway houses that sell out the community will do whatever it takes to bring in more dangerous felons to make easy money.
That's all for now, keep your kids safe from the predators.
BTW
You can point at the photo's to get a description and you can click on them to see a larger version.
Comment

Email to a friend
---