Child molester Edward Anthony Rodrigue placed in SB motel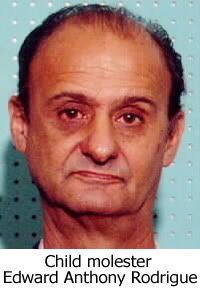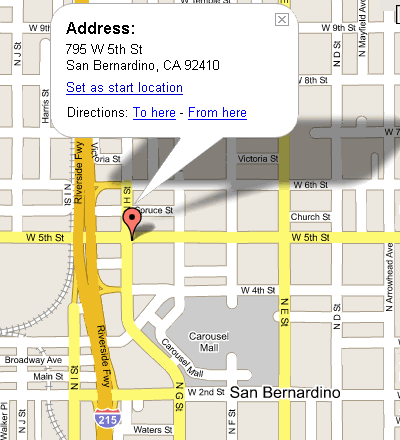 Back on
January 24th
I wrote about the pending parole of child molester and former priest
Edward Anthony Rodrigue
.
At that time, according to a
Press Enterprise article
, parole officials had arranged for Rodrigue to live in an 'undisclosed' motel in San Bernardino.
Well 5 days have passed and 'Father Tony' as he was once called has registered his address as required by Megan's Law.
According to the latest Megan's Law information, Rodrigue is now living just 1 block from the Carousel Mall in San Bernardino.
This admitted child predator (according to police reports he admitted on a lie detector to molesting hundreds of children) served just over 8 years for molesting a local developmentally disabled.
Now he is out of prison, able to molest again.
Pass
Jessica's Law
and help keep the children of California safe from the likes of Edward Anthony Rodrigue.
Comment

Email to a friend
---