David Goldstein is on scene when a child predator is busted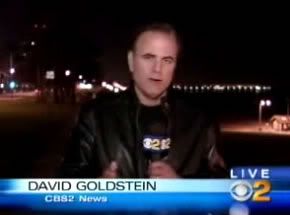 David Goldstein from CBS 2 news was on the scene when authorities arrested registered sex offender
Thomas Michael Benhoff
for failing to register his proper address.
Brea police had caught him back in October exposing himself in a park and peeking over bathroom stalls at kids. He was out on a half million dollars bail.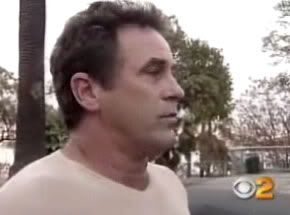 Since then authorities have been watching him. Last weekend the Department of Justice video taped him hanging out by the bathrooms of Bluff Park in Long Beach. He went into the bathroom 17 times and changed his clothes 6 times. All the time little kids were coming and going. Does a normal person do this? Of course not.
In his car they found a viagra bottle, binoculars and porn.
After he was arrested he started whining that because he has a past they keep charging him with things.
Well you child predators need to wrap your puny brains around the fact that things are changing. The days of you boinking little kids and you getting second and third and forth chances are quickly coming to an end.
Brea PD and the Department of Justice did a great job taking this child predator off the streets.
Click here
to watch the video
Comment

Email to a friend
---