Day 247 - Recap, a lot still happening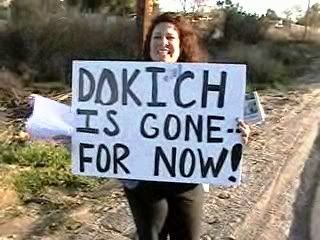 Today was another busy day.
Two different groups of protesters went to the Perris PD station this morning to express our gratitude for their efforts to rid our community of High Risk Sex Offender
David Allyn Dokich
.
Corporal Scull, a member of the Violent Offender Registration Team, told the first group that in 17 years on the job, he has never had members of the community come in and thank him. That is a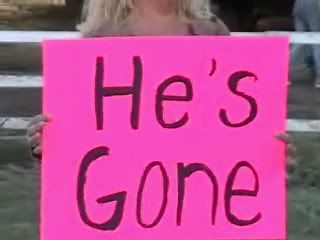 genuine shame.
I was in the second group. Corporal Scull and his partner, Corporal Medeiros, were in the Banning area so we missed them. I am going to try to speak with them tomorrow to thank them and learn more about the Violent Offender Registration Team.
We did speak with Lt. O'Donnel (hope I spelled that right) for about an hour. I have dealt with him before and always thought he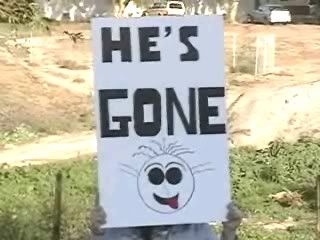 was one of the good guys, even though we had our differences in the past on our interpretation of penal codes.
We spoke at length about much of what has happened during the past 8 months and our various interactions with RSO, good and bad. We did learn that our arrests should be over with, that is, no more going back to court for that. I still have to verify it with the DA's office.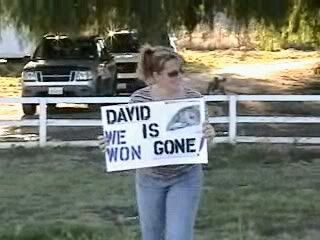 Much of what was said was 'off the record' so I cannot share it with you. But it was a very good meeting and I hope we were able to adequately express our gratitude to RSO for a job well done.
After that I pieced together various clues and with the help of 'Bonnie' figured out where one of the places Dokich was spending time at. I made a trip over there and was able to speak with someone who knew of what was happening with Dokich.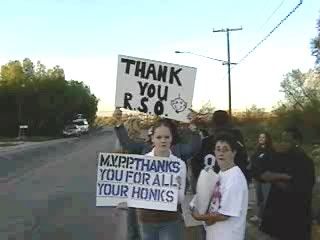 I will not name this person as they are afraid of retaliation. They were very concerned about this getting out. I was not there long before Channel 4 news arrived. At first this person did not seem to want to talk about it with them, but after I left they gave an interview to them that was on during their 6 pm broadcast.
I can't speak about what I learned while there, but let me just say that this person stuck their neck out and did a very good thing. They may very well have saved a childs life and deserve much praise.
After that it was back to the protest site at the clown house. Nathan Max from the Press Enterprise was there and later Channel 4 News arrived. Their story about Dokich and us ran during the 6 pm broadcast.
I am kicking myself now because I did not video tape their interview with 'Molly'. I assumed it would be up on their site. Well the interview got chopped down quite a bit before it hit the air. 'Molly' gave high praise to the Riverside County Sheriff's Department, unfortuately that did not make the final cut. She was also asked if there was a formal name for our group and she proudly replied "Mead Valley Pervert Patrol". That got cut too, but it was funny hearing her say it.
Success is to be measured not so much by the position that one has reached in life as by the obstacles which he has overcome - Booker T. Washington
We are having a celebration party tomorrow night.
See you next time.
Comment

Email to a friend
---