Jessica's Law petition drive sees incredible success
On Friday and Saturday, volunteers spread out in the communities of Victorville, Hesperia and Corona gathering signatures to get
Jessica's Law
on the November ballot.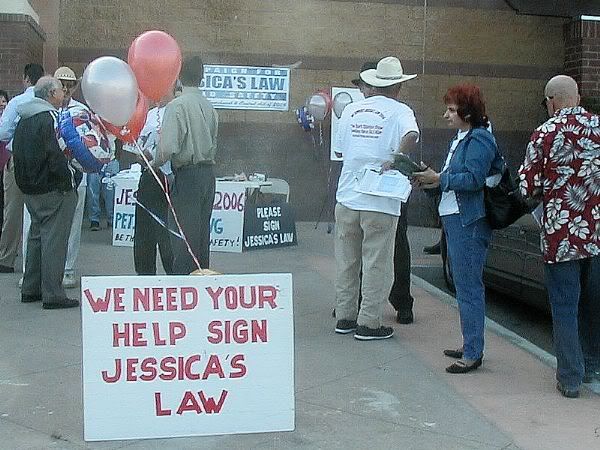 Yesterday our high desert friends withstood windy, 40 degree weather. Even Joe's wife Kim, who looks like she is absolutely ready to pop with their next child, worked the lines of traffic gathering signatures. These people are fantastic.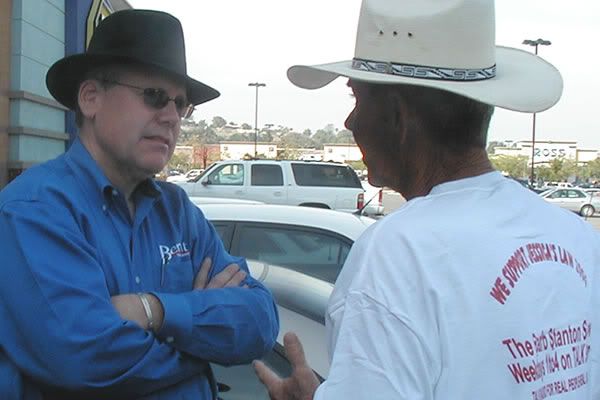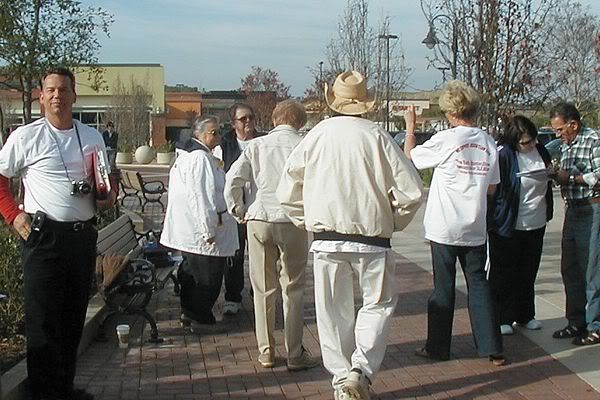 Today in Corona the weather was more friendly. The signature gathering was almost surreal. People would jump out of their cars and say "Is that for Jessica's Law? I want to sign it". I have never seen anything like it. Usually getting people to sign a petition is like pulling teeth, but not this time, not with Jessica's Law. Some people actually drove to the shopping center simply to sign the petition. It was truly amazing.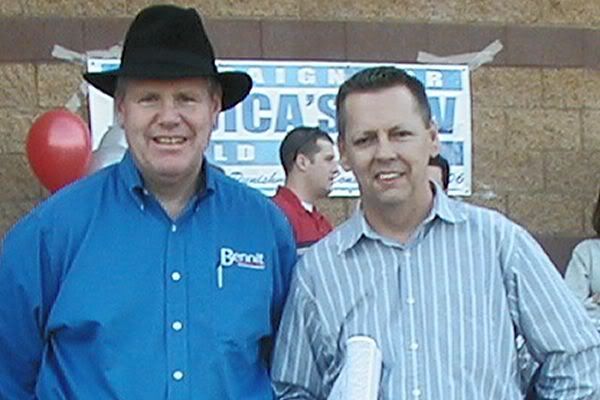 A lot of the credit has to go to
Assemblyman John Benoit
. He mailed thousands of flyers out to people in the area. That's how they knew where to come. Assemblyman Benoit also put his money where his mouth is and donated $10,000 to the Jessica's Law campaign. Fantastic!
Assemblywoman Sharon Runner, who sponsored the initiative with her husband Senator George Runner, told the
Victorville Daily Press
yesterday "It's frustrating getting any bills dealing with sexual offenders though the safety committes dealing with harsher penalties".
Assemblywoman Runner is right. Fortunately, when Jessica's Law is on the ballot, we will take the safety of the children of California into our own hands and out of the hands of those who do not care in Sacramento.
Comment

Email to a friend
---