Q Bonkers, fun for the whole family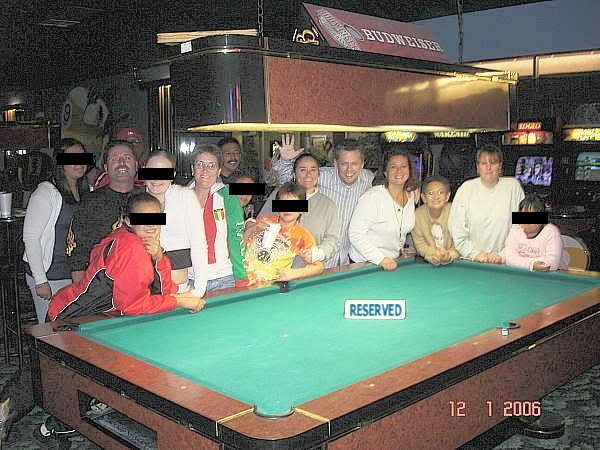 Over 20 of us went over to Q Bonkers tonight. This is one of the places high risk sex offender
David Allyn Dokich
was visiting that he was not supposed to because he was on parole.
We all got to meet the owner and his wife, Dallas and Paige, and the rest of the staff. They were all very friendly. This is a great family owned business.
Many remember Q Bonkers from decades past, only back then it was called Mr. Q's. It has seen good times and bad and a few name changes along the way.
In more recent years it has not had a good reputation, often being called 'seedy'.
Dallas and his wife purchased it last May. I can tell you first hand, it's not 'seedy' any longer. They have done a fantastic job turning it around. It's clean, they had new billard tables installed and they ramped up security.
The food is good too. The pizza was first rate and if you order the wings, ask Dallas to make them 'spicy'.
Everyone commented on what a nice place it was for the family and what a good time they had.
Q Bonkers
9364 Magnolia Av,
Riverside, CA,
United States, 92503
(951) 688-4866
Bar and grill, 14 billiards tables, darts, music and arcade games.
Comment

Email to a friend
---