Update on the sting operation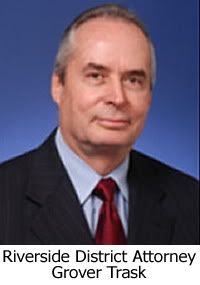 John and Ken
from KFI spoke with
Riverside District Attorney Grover Trask
about the recent sting operation conducted by the Riverside County Sheriff's Department against child molesters. They worked with Dateline NBC and
perverted-justice.com
to catch these potential predators.
This is what happened. The good folks at perverted-justice.com went online and pretended to be children. The perverts started conversations with them and soon were at the sting operation house, thinking they were going to have sex with kids.
This should be on Dateline NBC on February 3rd, watch for it.
Grover said the following:
Charges have been filed against 51 individuals
10 have been arraigned, the rest are out on $50,000 bail
About 20% had some sort of criminal sexual history
Some brought condoms, porn and alcohol
Will procecute and go for 4 year terms
Grover also said he thought this was a national epidemic. He won't get any argument here.
This is great work by perverted-justice.com, Dateline NBC, the Riverside County Sheriff's Department and the Riverside County DA's office.
Comment

Email to a friend
---