EXCLUSIVE: Registered sex offender Robert Emmet Lyons held on one million dollars bail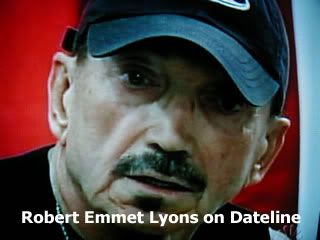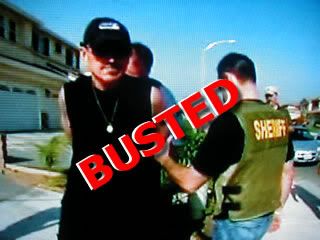 Why is this an 'exclusive'? Because I, your fearless blogger and now intrepid reporter, was the only one in court today. No media of any kind bothered to show up. Our local news really stinks, the public needs to know what's going on.
I was in court today when registered sex offender
Robert Emmet Lyons
made his court appearance for bail review.
He was brought out shackled and in an orange jump suit.
He is currently being held on a $100,000 bail for violating probation. Last year he plead guilty to a lewd act with a child 14 or 15 years old. He was sentenced to do 365 days on weekends.
He is also being held on $1,000,000 bail for his latest charges.
The DA's office fought hard to have Lyons held on no bail, arguing he is a risk to society. The judge did not agree, saying there was no real victim. I think this judge is completely missing the point.
It does not appear Lyons is able to make the $1,000,000 bail which means he is still behind bars and unable to harm any children.
Also, an investigator from another area was brought in to show that Lyons had not been registering his correct address and had been moving around. If you check his
Megan's Law
page it still shows he lives in El Monte.
Stay tuned, we will continue to report on the perverts caught in the Dateline / perverted-justice / Riverside County Sheriff's Department sting.
Comment

Email to a friend
---