Daniel Allen sentencing delayed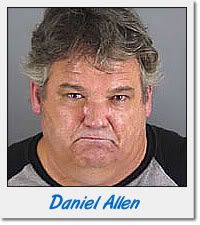 Daniel Joseph Allen, one of the perverts caught in the Internet sting by Dateline NBC / Perverted Justice / Riverside County Sheriff's Department, has had his sentencing delayed until April 14th.
Allen was supposed to be sentenced this Friday. He has plead guilty to an attempted lewd act with a child under 14.
He is the first one I know of to have plead guilty and would have been our first chance to see what type of sentence these perverts will get.
Comment

Email to a friend
---