Kids catch Internet Pervert by accident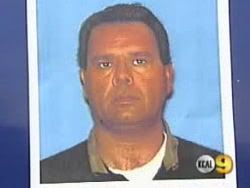 Well this is an odd story.
5 teenage boys created a MySpace account of a non existent 15 year old girl. They did it to try to cheer up their buddy who had just broken up with his gal.
Well it did not take long until they were hit on by an older guy. According to Fontana police, 48 year old Mike Ramos agreed to meet what he thought was the 15 year old girl at a park in Fontana. Police were waiting for him and according to them, Ramos said he intended to have sex with the 15 year old.
Unbelievable but true, these perverts are really persistent.
Click here
to watch the video.
Comment

Email to a friend
---