Robert Emmet Lyons update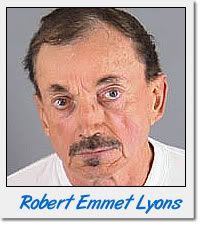 Robert Emmet Lyons
is one of the perverts that was busted in the Dateline NBC / Perverted Justice / Riverside County Sheriff's Department sting operation in January.
Both his felony settlement conference and his hearing to have his probation revolked were continued to March 29th.
Lyons is a registered sex offender and remains in custody.
Comment

Email to a friend
---