Robert Forte pleads guilty in attempted molestation case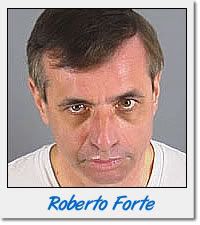 Roberto Forte was one of the perverts busted in the Dateline NBC / Perverted Justice / Riverside County Sheriff's Department sting operation.
Roberto has plead guilty to 2 felony counts; attempted lewd act with a child under 14 and attempted sodomy with a child under 14.
Roberto remains out on bail and is scheduled to be sentenced on 5/12.
Comment

Email to a friend
---